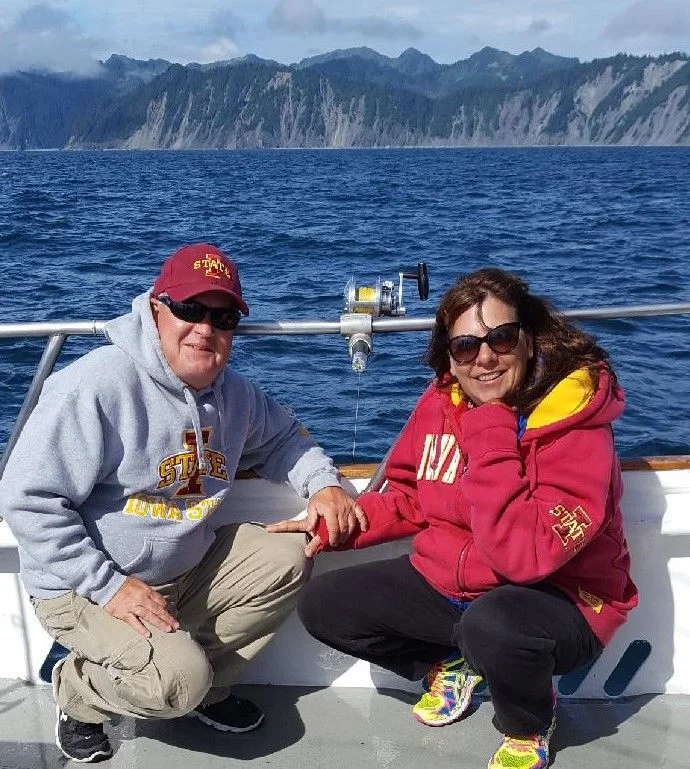 Dr. Branstad
Veterinarian
Jim is currently the president of Keota Veterinary Clinic. He started his career in 1986, after graduating from Iowa State University. He likes to work with several types of animals, but his favorite are swine. He is a member of the AVMA, IVMA, and AASV.
He and his wife Kim have a black Lab named Kirby, and they love to travel, grow vegetables, and spend time with the grandchildren. Jim is an avid sports fan, and his favorite teams are the Minnesota Twins, Vikings and, of course, the Iowa State Cyclones.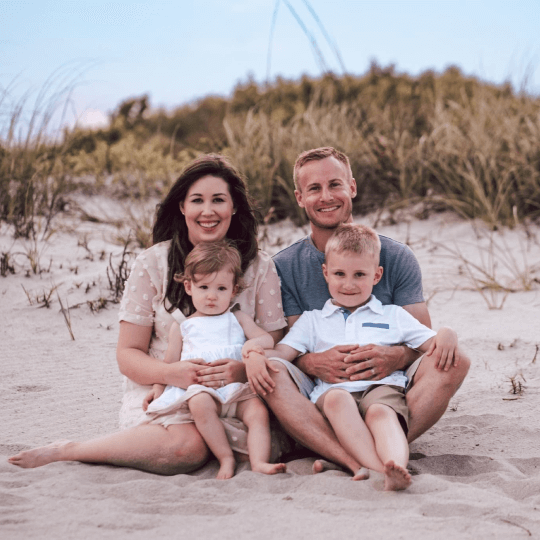 Dr. Branstad
Veterinarian
Cody graduated from Iowa State University in 2017. He likes to work with all animals, including exotics/pocket pets and horses.
Cody, his wife Chelsea, their son Harrison and daughter Maren love to travel whenever possible. They have two long-haired cats, Bandit and Grace. Cody spends his free time running and is on the Sigourney Community School Board. He is a member of the AVMA, IVMA, and AASV.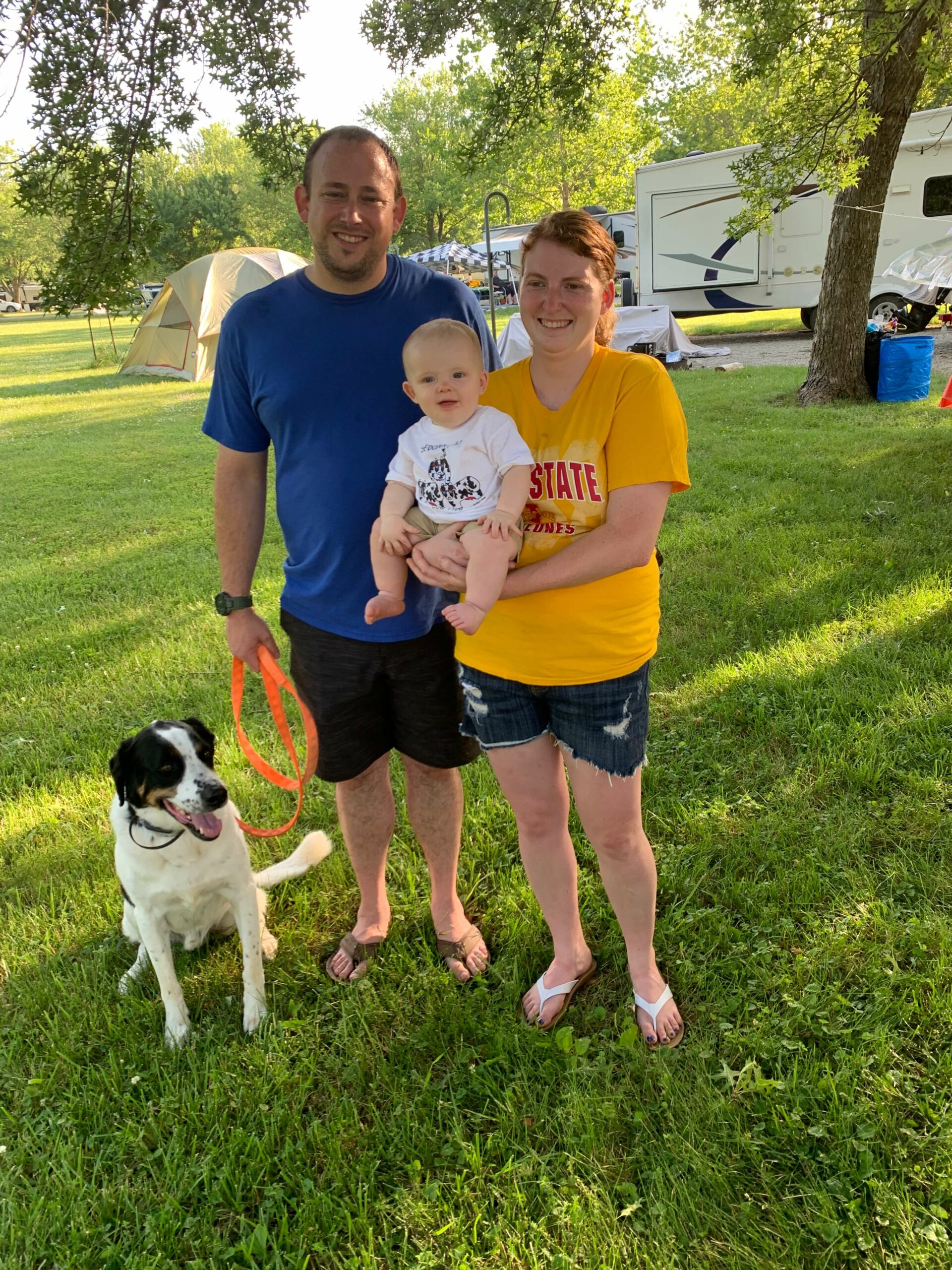 Dr. Huck
A native of Keota and a 2008 graduate of Keota High School, Dr. Erin Huck recently moved back home after having worked at a mixed animal practice in Keosauqua, Iowa for five years. Prior to that, she studied Animal Science at Iowa State University, where she also earned her DVM in 2016.
Dr. Huck is a life-long animal lover. Her furry family consists of three dogs – Aspen (a hound mix), Trigger (a lab mix), and Pickles (a Bernese Mountain dog) – and one cat, Sophie, who has been with her since her undergraduate days.
She's also a proud mom to Joseph, who clearly loves growing up around animals and very much enjoys time on the farm, riding tractors, and watching the cows. When she's not working, Dr. Huck loves to hike, camp, and spend quality with her family.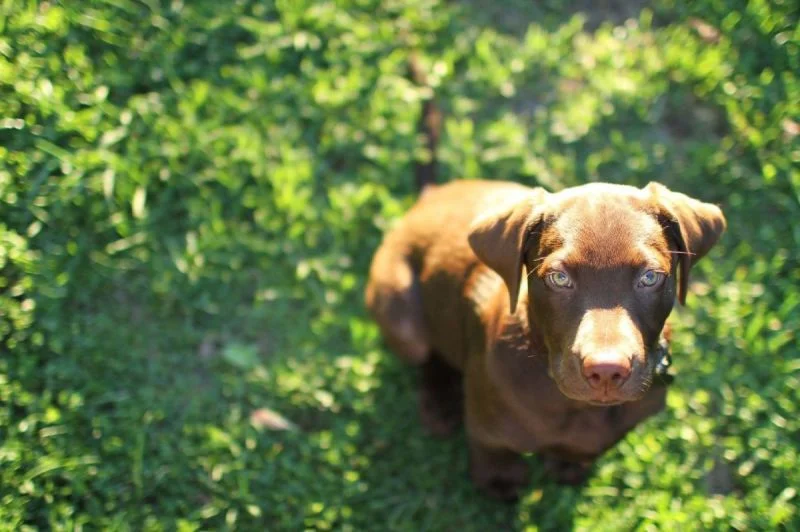 Jona
Office Manager
Jona started working at the clinic in 1989. She's a veterinary assistant, and she also handles accounts receivable. She has three dogs, including a Lab named Riley. When she's not at work, she loves spending time with her grandchildren and working in the yard, whether it's gardening, planting flowers or mowing the lawn.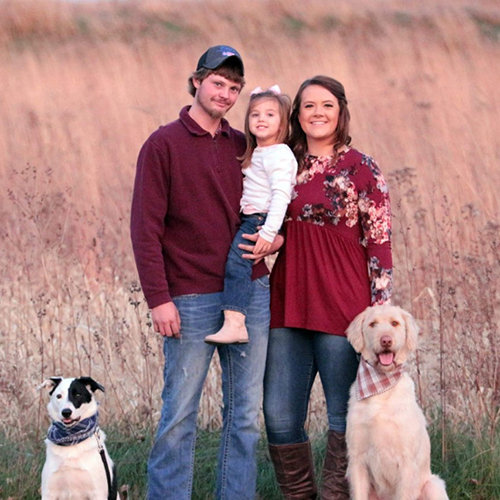 Katlin
Veterinary Technician
Growing up, Katlin split her time between Fairfield, where she lived with her father, and her mother's home in Iowa City. In high school, she worked as a kennel attendant. After graduation, and having moved to the area with her husband, Adam, she attended Northeast Iowa Community College in the hopes of becoming a large animal veterinary technician. Then a position at our clinic came open and she discovered her love for animal companion care as well.
Katlin and Adam are proud dog parents to Arrow, a labradoodle, and Milo, a border collie cross. These two handsome boys would play fetch and run all day long if it were up to them. In her spare time, Katlin enjoys spending time with her daughter and playing outside with the dogs. She also likes helping her in-laws with their growing llama herd.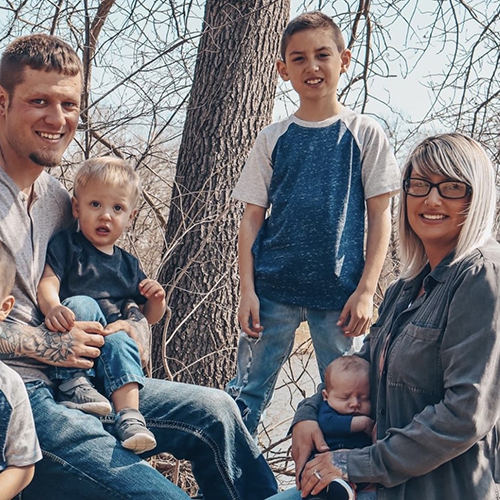 Brandi
Receptionist
Brandi grew up on a farm between South English and Webster and later moved to Sigourney. She has a large furry family that includes three cats – Hunter, Baxter, and Bellamy – and a Boxer named Molly, who also has a cat of her own named Izzy.
In her free time, Brandi likes to spend time with her boys.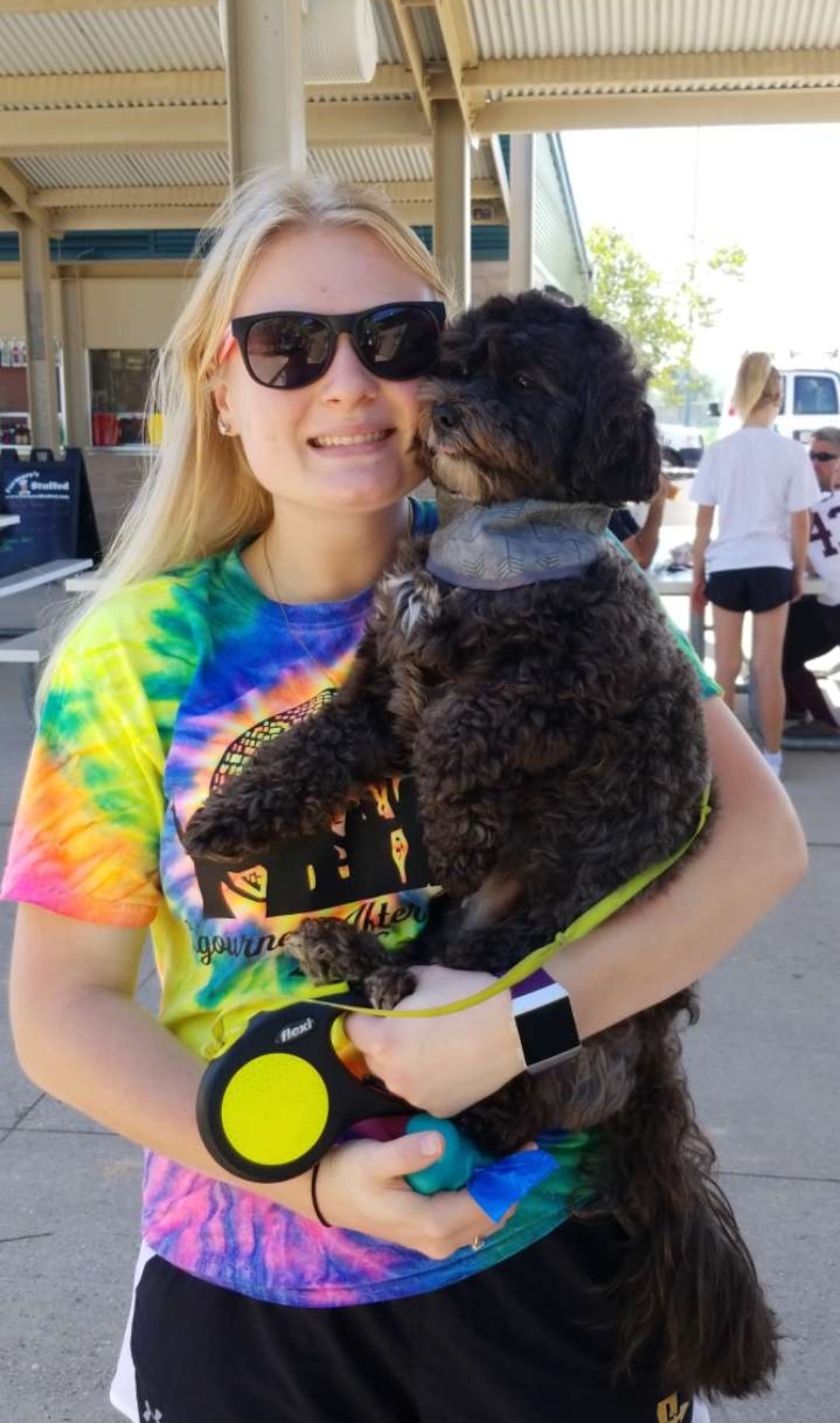 Dani
Veterinary Assistant
Dani grew up in What Cheer and heard about our clinic through family. She always had pets in the house, so working with animals simply comes naturally.
Dani's furry family consists of two cats – Mittens and Esther – and three crazy dogs named Chloe, Daisy, and Bear. She also has a three-legged turtle named Michael Phelps and a Chinese Water Dragon named Arnie.
In her free time, Dani enjoys cooking, arts and crafts, and playing fetch with her dogs.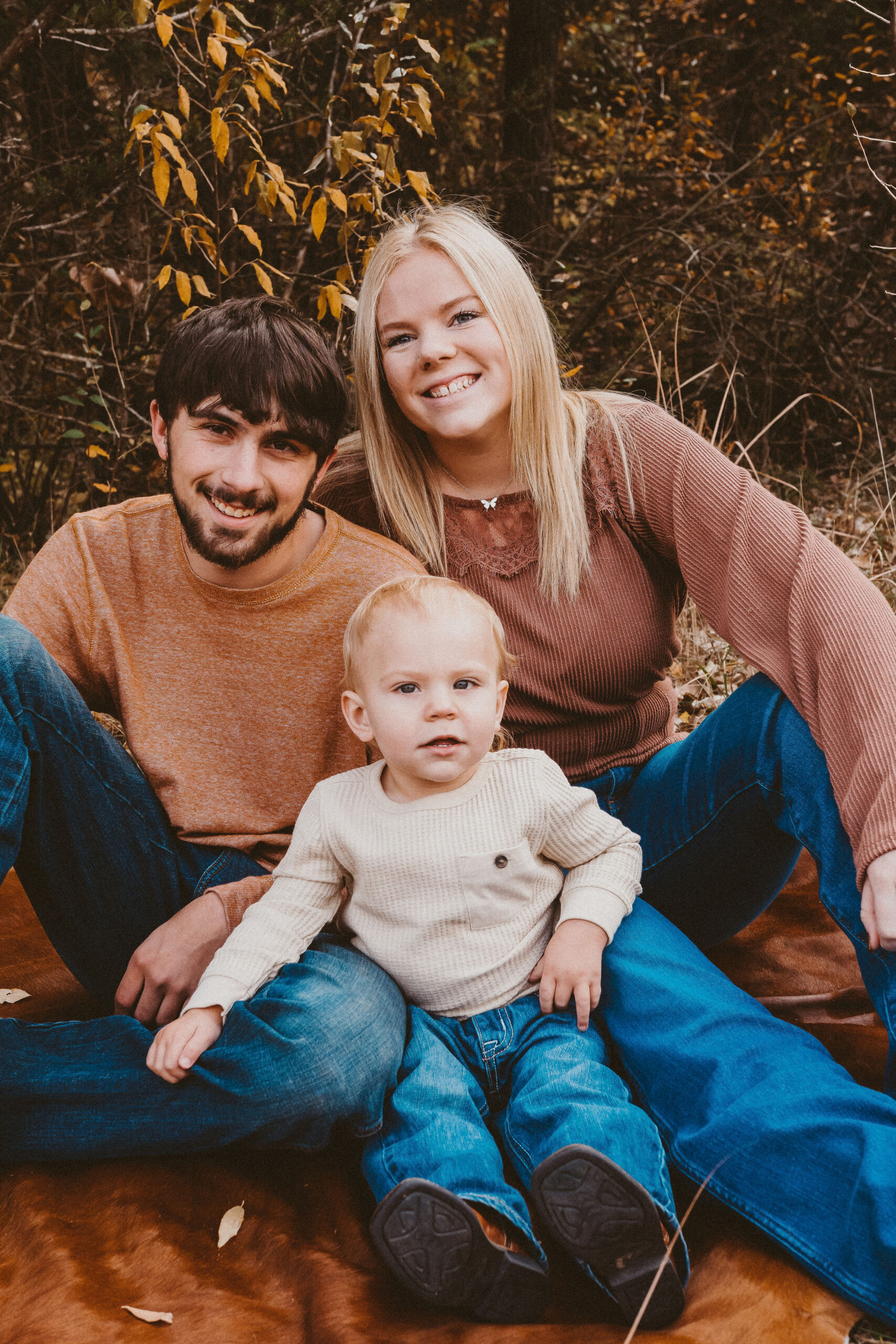 Morgan
Morgan is a New Hartford native whose childhood on a bustling farm fueled her lifelong passion for animals. Initially aspiring to be a horse trainer, a chance interaction with a vet redirected her toward a career in the broader veterinary field. When Covid struck in 2020, Morgan committed full-time to this path, simultaneously pursuing her studies at Penn Foster. An avid lover of large animals and German Shepherds, Morgan's current fur family includes a seven-year-old Husky, a 4-year-old German Shepherd, and two mules. Beyond her career and pets, she enjoys the great outdoors with her fiancé and stepson.