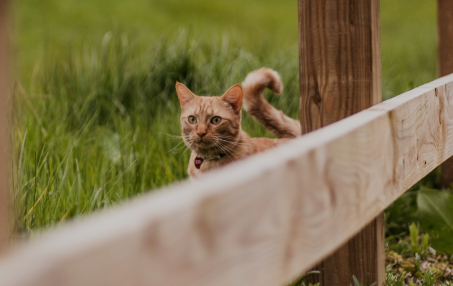 Cats
Cats are carnivorous mammals that can be affectionate companions but are also good at hunting (watch your toes). Common health problems are kidney disease, dental disease, cancer and obesity.
If your cat has diarrhea, changes in appetite or other problems you're concerned about, we can help.
We offer:
Wellness exams
Vaccinations and microchipping
Flea/tick preventatives
Prescriptions
Bloodwork, urinalysis and fecal analysis
X-rays and ultrasound
Dentals
Surgeries including spays/neuters
Euthanasia/cremation services
We recommend these annually:
Wellness Exam
Core Vaccinations: 1- or 3-year Rabies and Combination (Panleukopenia, Calicivirus, Rhinotracheitis) with non-core Chlamydia
Additional vaccination for Feline Leukemia Virus is an option
Fecal Analysis
Monthly Flea/Tick/Heartworm/GI Parasite prevention
Snap Test for Heartworm/Feline Leukemia Virus/Feline Immunodeficiency Virus
Bloodwork (Complete Blood Work/Chemistry/Electrolytes) and Urinalysis
Dental Radiography, Scale, and Polish
To make an appointment for your cat, call us at 641-999-2203.