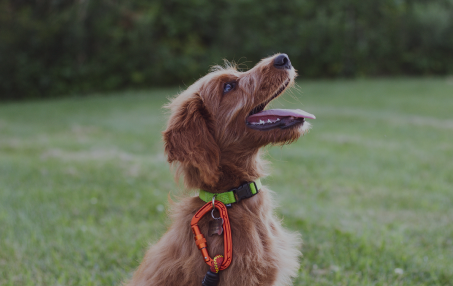 Dogs
Even if your dog seems healthy, dogs instinctually hide symptoms of illness and injury–so those signals are easy to miss. There are also some life-threatening conditions that have no symptoms until they are very advanced. That's why we recommend annual exams and health screenings for all adult pets.
We recommend these annually:
Wellness Exam
Core Vaccinations: 1- or 3-year Rabies and Combination (Distemper, Parvovirus, Adenovirus) with non-core Coronavirus for puppies and 4-serovar Leptospira for over 9 weeks
Additional vaccinations for Lyme Disease, Bordetella (Kennel Cough), and Canine Influenza
Fecal Analysis
Monthly Flea/Tick/Heartworm/GI Parasite prevention
Snap Test for Heartworm/Anaplasma/Ehrlichia/Lyme Disease
Bloodwork (Complete Blood Count/Chemistry/Electrolytes) and Urinalysis
Dental Radiography, Scale, and Polish
We offer:
Wellness exams
Vaccinations and microchipping
Flea/tick and heartworm preventatives
Prescriptions
Bloodwork, urinalysis and fecal analysis
X-rays and ultrasound
Dentals
Artificial insemination
Surgeries including spays/neuters
Euthanasia/cremation services
To schedule an appointment for your dog, please call us at 641-999-2203.