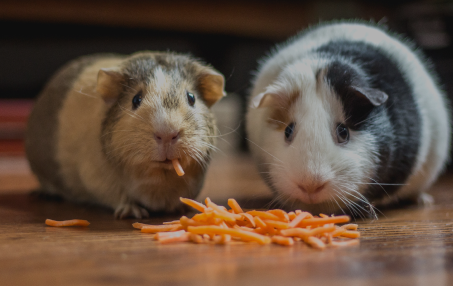 Exotics
These little buddies are fun companions, but they require regular care and attention to be healthy. They can also carry disease, so you must be aware of proper handling and hygiene.
Many of these pets require a very particular environment to thrive, and it's important you have a veterinarian experienced in their care to help you.
We offer:
Wellness exams
Vaccinations
Prescriptions
Bloodwork, urinalysis and fecal analysis
X-rays
Surgeries including spays/neuters
Euthanasia/cremation services
Exotics we treat include, but are not limited to:
Birds
Chinchillas
Ferrets
Gerbils
Guinea Pigs
Hamsters
Hedgehogs
Rabbits
Rats/Mice
Reptiles
Sugar Gliders
We see a wide variety of animals, so if you don't see yours listed, call us and we'll do our best to help.
Call 641-999-2203 if you have any questions or would like to make an appointment.