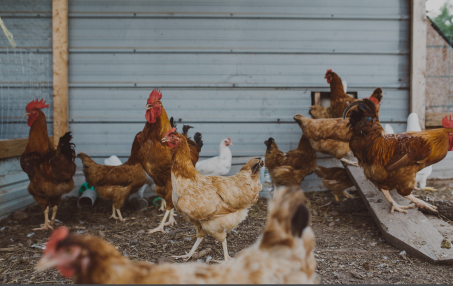 Poultry
Poultry has special needs when it comes to veterinary care. There are strict federal rules that must be followed when considering treatment and medication for chickens, turkeys, ducks and geese.
We offer:
Exams/diagnostics
Consultation
Veterinary feed directives (VFD's) and other prescriptions
Bloodwork and fecal analysis
Necropsy
Give us a call at 641-999-2203 if you have any questions or would like to make an appointment.