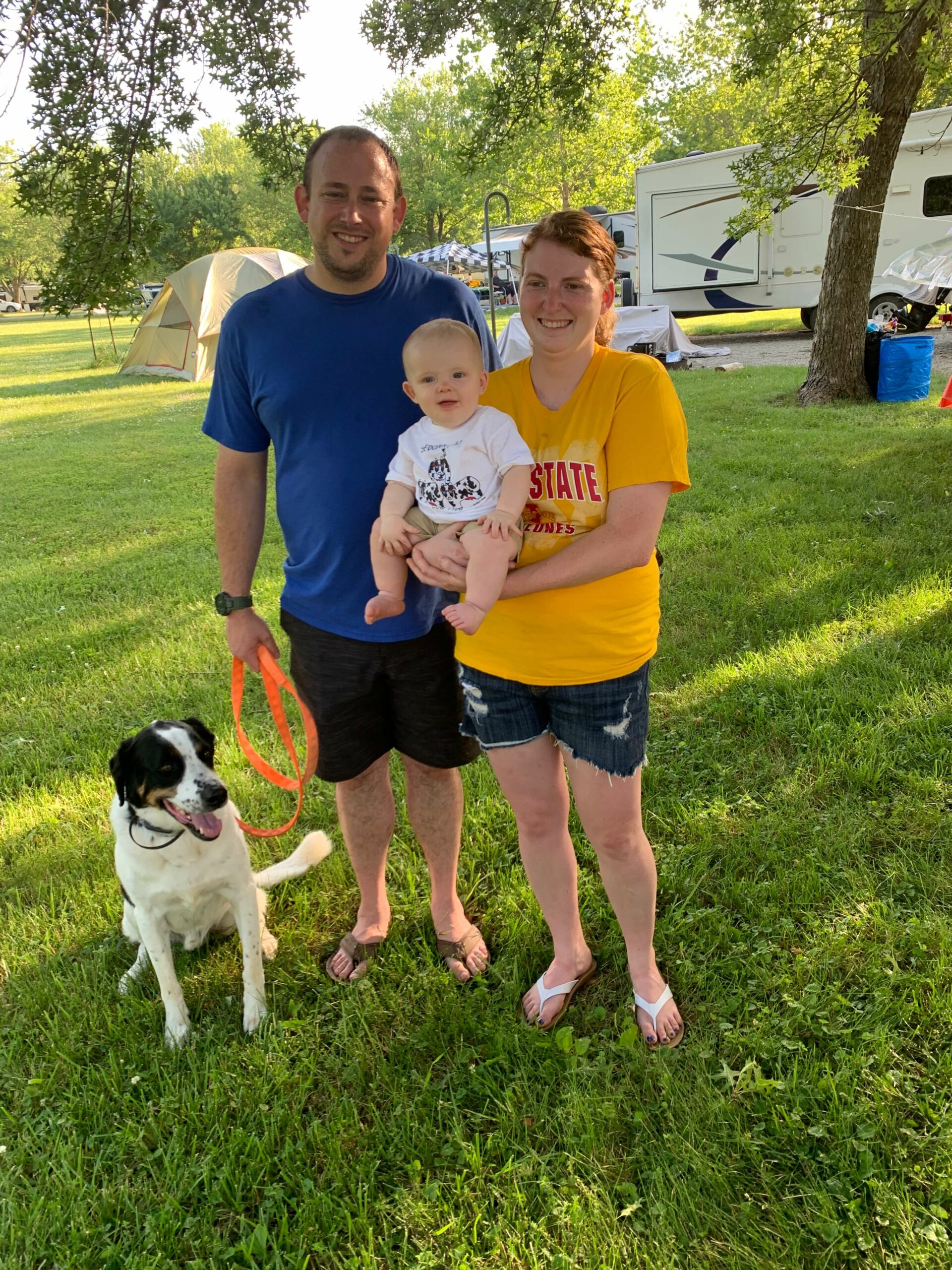 Dr. Huck
A native of Keota and a 2008 graduate of Keota High School, Dr. Erin Huck recently moved back home after having worked at a mixed animal practice in Keosauqua, Iowa for five years. Prior to that, she studied Animal Science at Iowa State University, where she also earned her DVM in 2016.
Dr. Huck is a life-long animal lover. Her furry family consists of three dogs – Aspen (a hound mix), Trigger (a lab mix), and Pickles (a Bernese Mountain dog) – and one cat, Sophie, who has been with her since her undergraduate days.
She's also a proud mom to Joseph, who clearly loves growing up around animals and very much enjoys time on the farm, riding tractors, and watching the cows. When she's not working, Dr. Huck loves to hike, camp, and spend quality with her family.